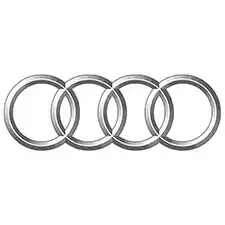 Free Audi VIN decoder:
lookup windows sticker / build sheet options
---
Home
→ Audi
---
Each Audi car is identified by a unique 17-digit number called a Vehicle Identification Number (VIN). Numerous businesses, including Audi manufacturers, dealers, and insurance companies, use this code, comprised of letters and digits, to identify and track the specific car.
An Audi VIN decoder is a tool that allows you to enter the VIN of your Audi and uncover more about the encoded data, including details on the make and model of the car, its manufacturing history, and other features. You can use this tool to learn more in-depth information about your one-of-a-kind Audi. Fun fact: the name Audi is an abbreviation for Auto Union Deutschland Ingolstadt, which translates to Auto Union Germany Ingolstadt in English.