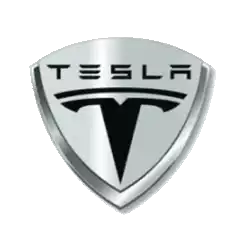 Free Tesla VIN decoder:
lookup windows sticker / build sheet options
---
Home
→ Tesla
---
Every Tesla vehicle is assigned a unique 17-digit code, known as a Vehicle Identification Number (VIN). This code, composed of letters and numbers, is used by several organizations, including Tesla, dealerships, and insurance companies, to track and locate a specific vehicle. The VIN can be found on the vehicle itself.
You can use a Tesla VIN decoder to learn more about your vehicle, including details about its make and model, production history, and other features. By using this tool, you can gain a better understanding of your one-of-a-kind Tesla. Fun fact: Tesla is an American electric vehicle and clean energy company founded in 2003, known for its innovative and environmentally-friendly vehicles, such as electric cars, solar panels, and home battery systems.