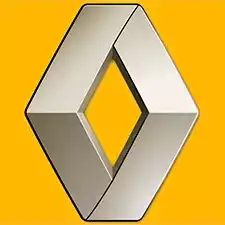 Free Renault VIN decoder:
lookup windows sticker / build sheet options
---
Home
→ Renault
---
Each Renault vehicle is assigned a unique 17-digit Vehicle Identification Number (VIN), which is used to identify and track the specific car. The Renault VIN decoder tool is available to input a Renault's VIN and decode information, including details about the vehicle's make and model, production history, and other features. By utilizing this tool, you can learn more about your unique Renault vehicle. Fun fact: Renault is renowned for producing a wide range of vehicles, including sedans, hatchbacks, and SUVs, as well as for its involvement in motorsports, including Formula 1. The company has a long history of innovation and has been instrumental in the development of various technologies, including electric vehicles. In addition to its automobile division, Renault also has a presence in the truck, bus, and aerospace industries.