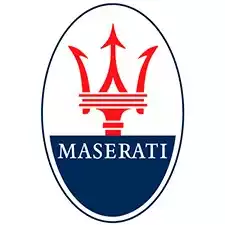 Free Maserati VIN decoder:
lookup windows sticker / build sheet options
---
Home
→ Maserati
---
Each Maserati car is given a unique 17-character marking known as a vehicle identification number, or VIN. This code is made up of letters and numbers and is affixed to the vehicle itself. Numerous organizations, including insurance companies, dealerships, and Maserati manufacturers, use the VIN to identify and track the vehicle.
A Maserati VIN decoder is a tool that allows you to input your Maserati's VIN and access information about the car's brand, model, manufacturing history, and other features. By utilizing this resource, you can discover more about your one-of-a-kind Maserati. Fun fact: Maserati is an Italian luxury car manufacturer that was founded in 1914. The company is renowned for its high-performance vehicles featuring powerful engines and sleek designs. Maserati is also recognized for its use of innovative materials and technologies in its vehicle construction, such as its use of lightweight materials like carbon fiber.