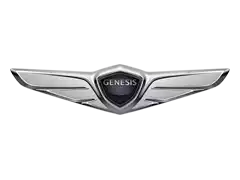 Free Genesis VIN decoder:
lookup windows sticker / build sheet options
---
Home
→ Genesis
---
Every Genesis-built car is given a special 17-digit number known as a vehicle identification number (VIN). Several organizations, including Genesis manufacturers, dealerships, and insurance companies, utilize this code, which is made up of letters and numbers, to identify and monitor the individual vehicle.
A Genesis VIN decoder is a gadget that enables you to enter the VIN of your vehicle and access more information about the encoded data, including specifics about the vehicle's make and model, its history of production, and other features. With the help of this tool, you can comprehend your unique Genesis better. Fun fact: Genesis is a luxury automobile brand that is owned by the South Korean company Hyundai Motor Group. It was founded in 2015 and is known for producing high-end vehicles with advanced technology and premium features.