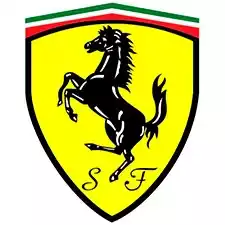 Free Ferrari VIN decoder:
lookup windows sticker / build sheet options
---
Home
→ Ferrari
---
Every Ferrari car is given a unique 17-digit number, known as a Vehicle Identity Card or VIN. This code, which comprises of letters and digits, is used by companies such as Ferrari makers, dealerships, and insurance firms to identify and track a particular vehicle.
A Ferrari VIN decoder is a tool that allows you to enter your Ferrari's VIN and discover more about the encoded data, including details about the car's brand, model, manufacturing history, and other features. By using this tool, you can learn more about your one-of-a-kind Ferrari. Fun fact: Ferrari was founded in 1947 by Enzo Ferrari, who first raced for Alfa Romeo. The company's first car, the 125 S, was made for racing. Ferrari's passion for racing resulted in creating one of the most successful sports car brands ever.